Homepage
Main content starts here, tab to start navigating
An Inspiring Dining Experience
Now taking reservations
Slide 1 of 3
Winter Menu at Fred & Stilla
Join us for dinner this holiday season
Slide 2 of 3
Private Dining
Learn more about our event spaces
Slide 3 of 3
Peace, Style & Delicious Food
Our restaurant in Dupont Circle celebrates diplomacy by combining the Swedish word for its desired outcome—peace, or Fred— with a variation on the Swedish word for "style"— Stil becomes Stilla. Our fare, like our space, is simple and modern—letting the natural beauty of globally inspired comfort foods shine through—but plated to impress.
Meal Plan with Friends!
Enjoy Fred & Stilla's 3-Course Winter Restaurant Week offer from Monday, January 16 to Sunday, January 22. There are still some reservations available. Click on the 'Reservations' tab to make yours!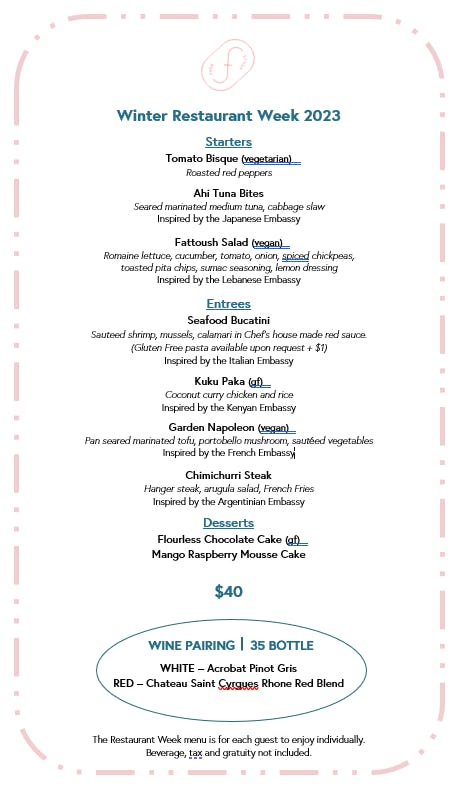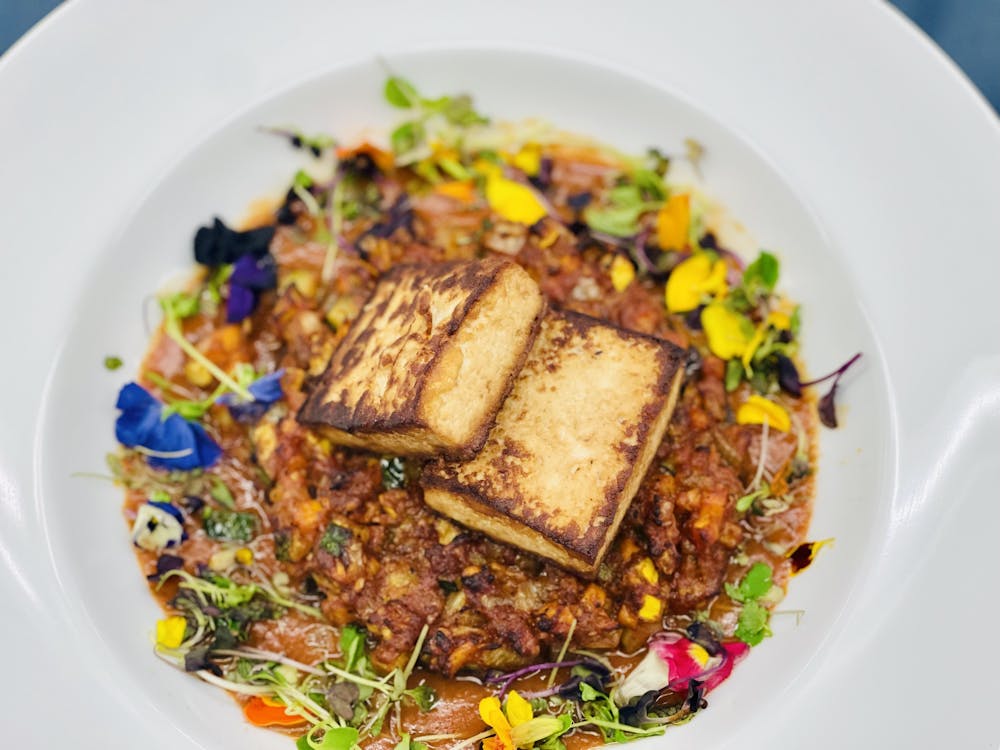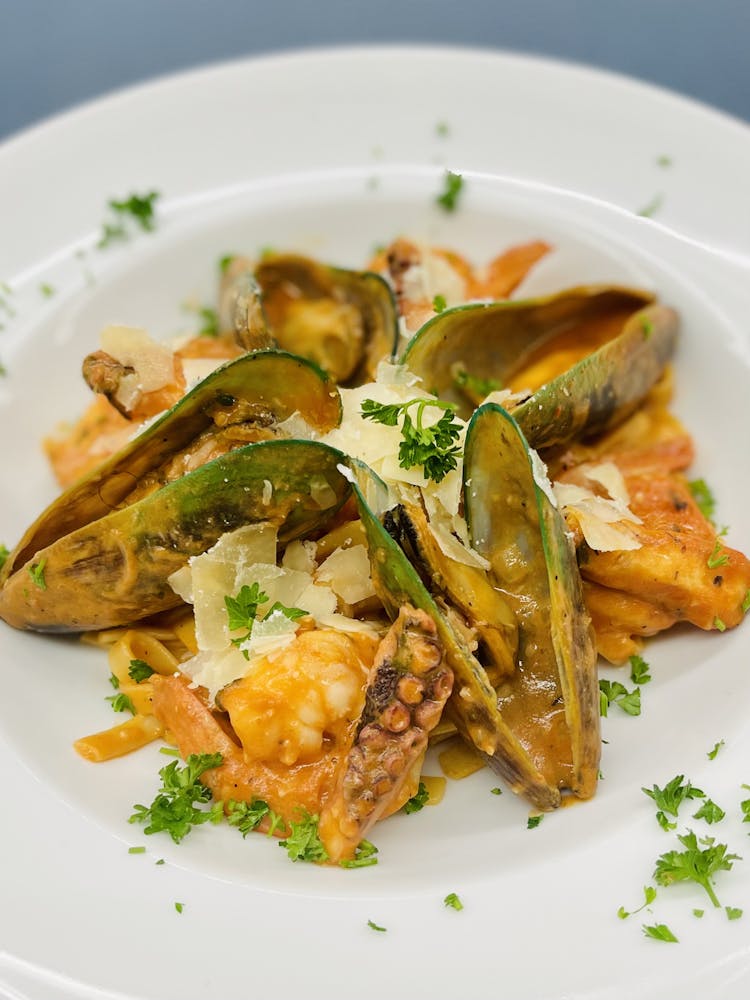 Leap into the Year of Rabbit
Celebrate the Lunar New Year with a 3-Course menu inspired by the best of Asian cuisine from Chef Sanya. This special menu is available from Monday, January 23 to Sunday, January 29. Featuring a limited time only specialty cocktail - Scent of Longan Manhattan. To join the celebration, go to 'Reservations' to reserve your seat at the table!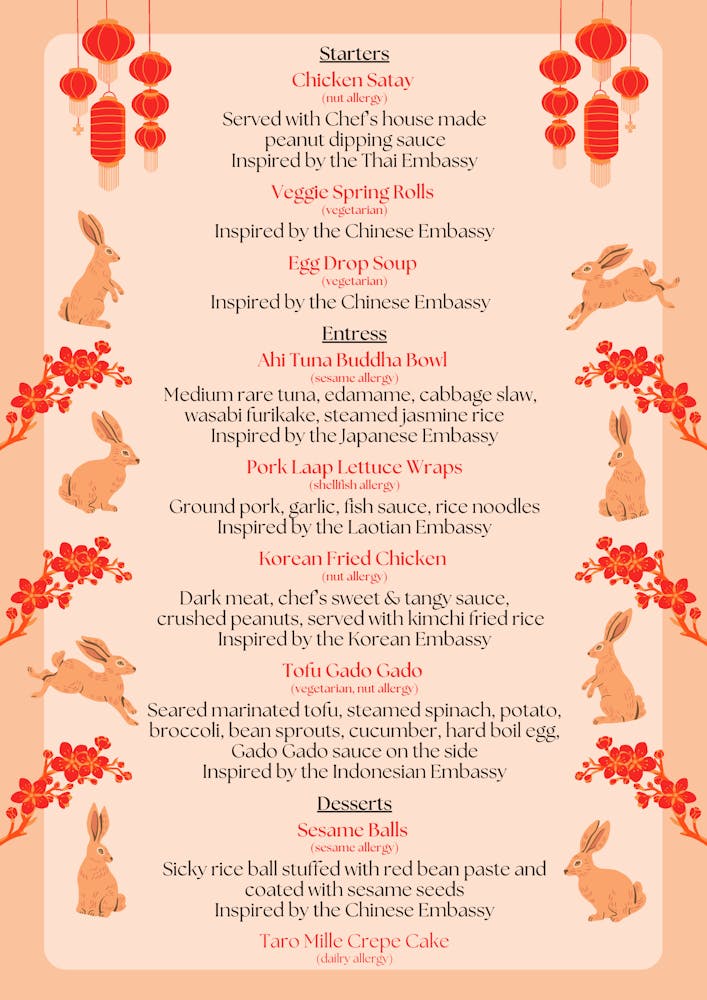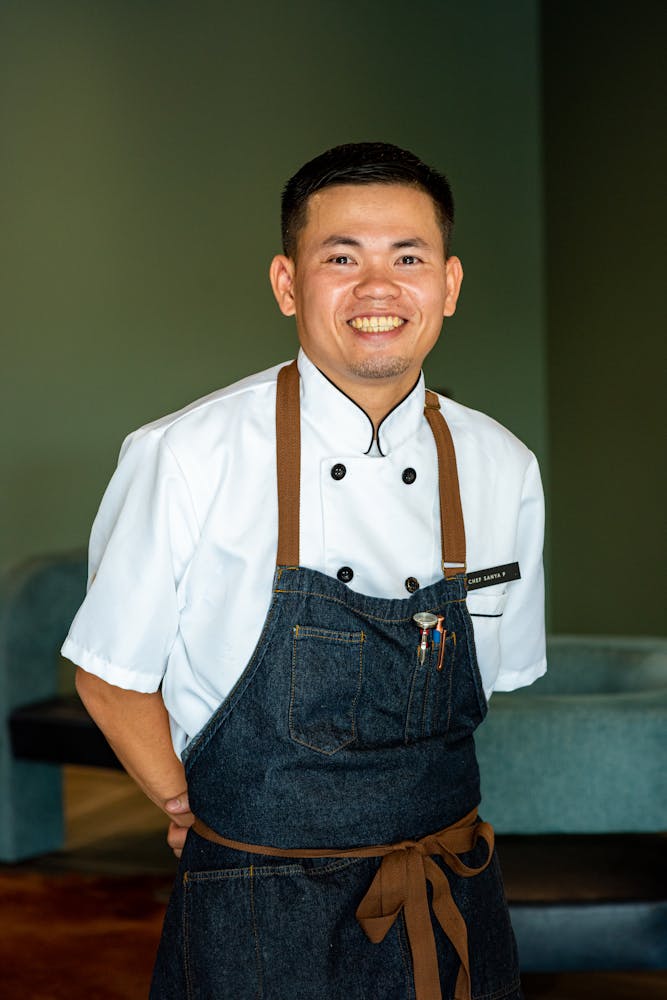 New Year's Day Brunch
Whether you are our hotel guests at The Ven, or just looking for a new place to try on New Year's Day, come to Fred & Stilla for brunch!! We are serving up Mexican Christmas Burrito, Korean Fried Chicken and Waffle, Bottomless Aqua Fresca Mimosa and more!!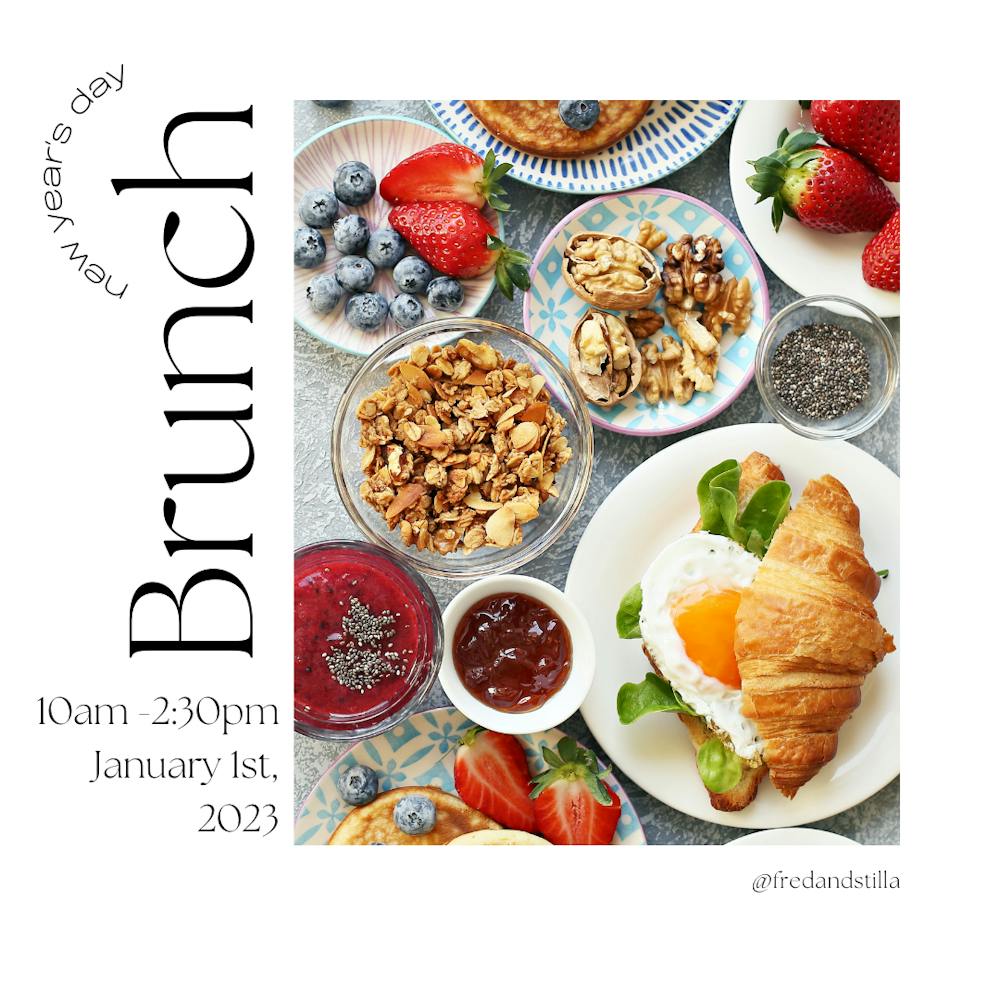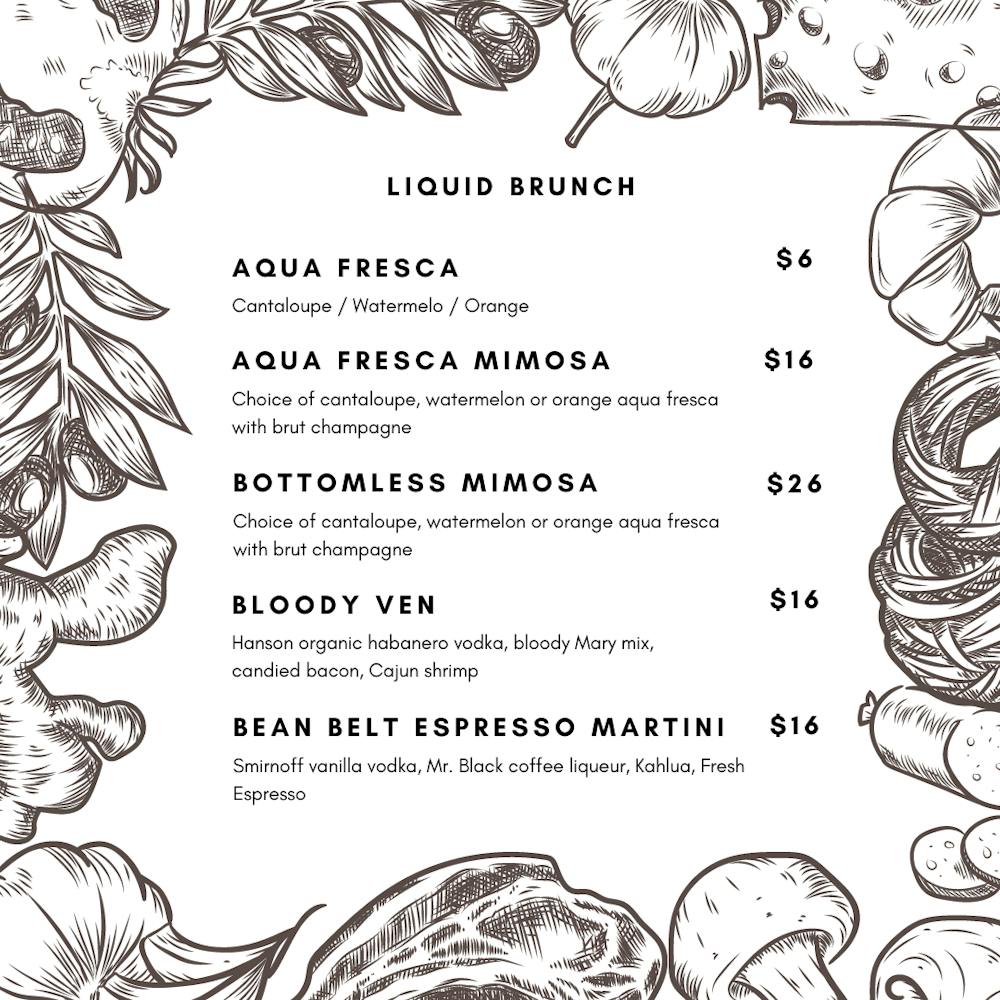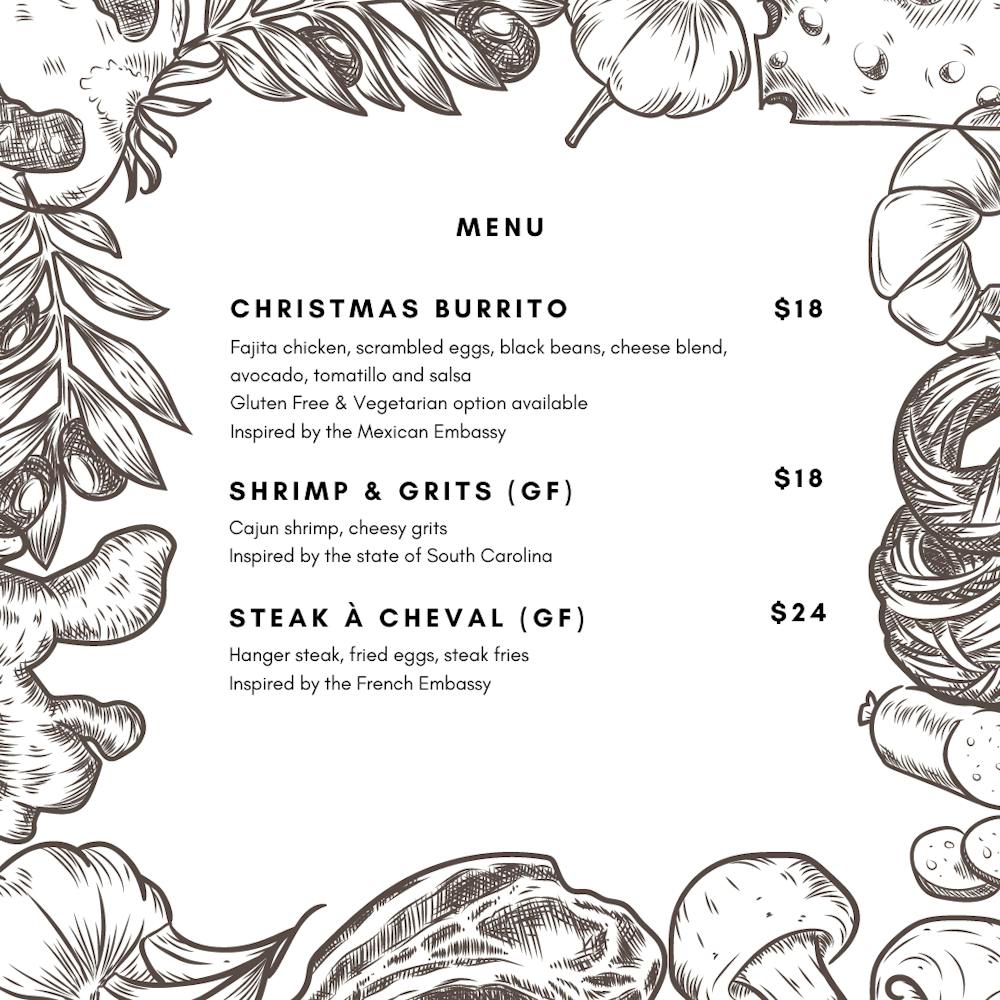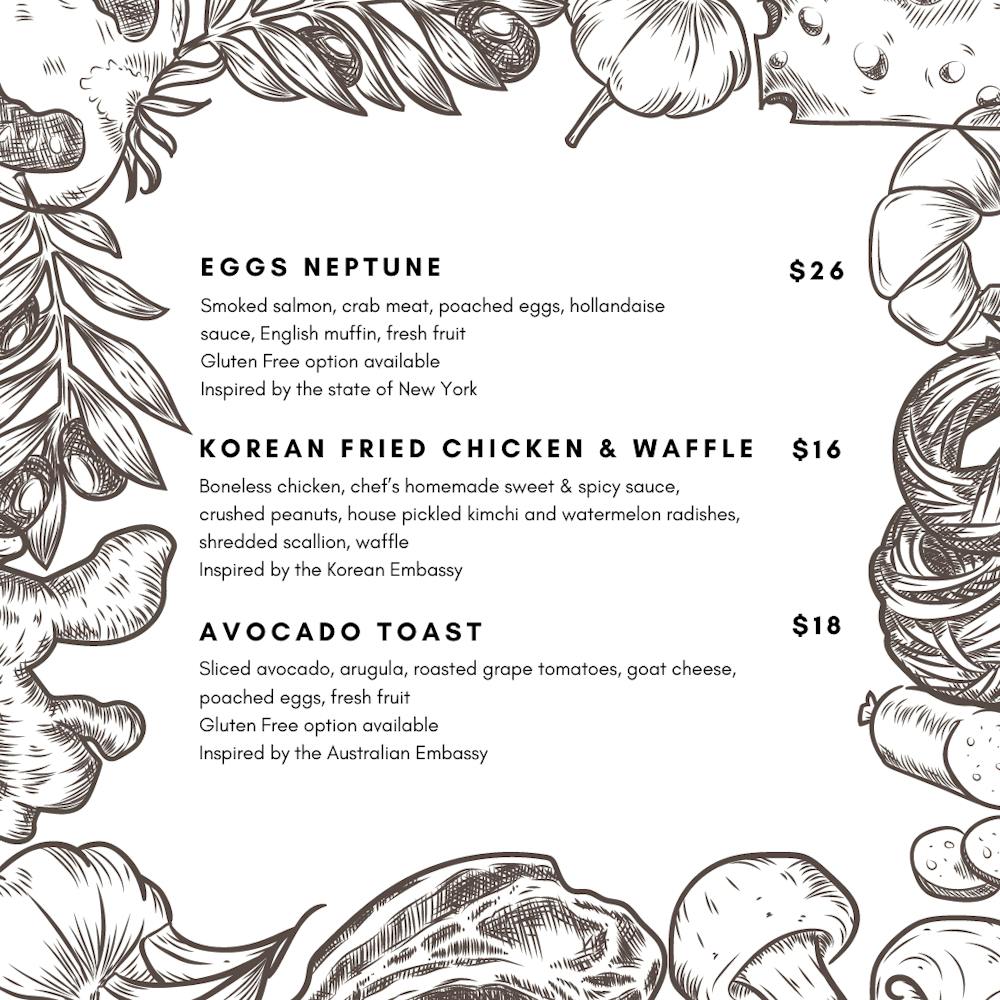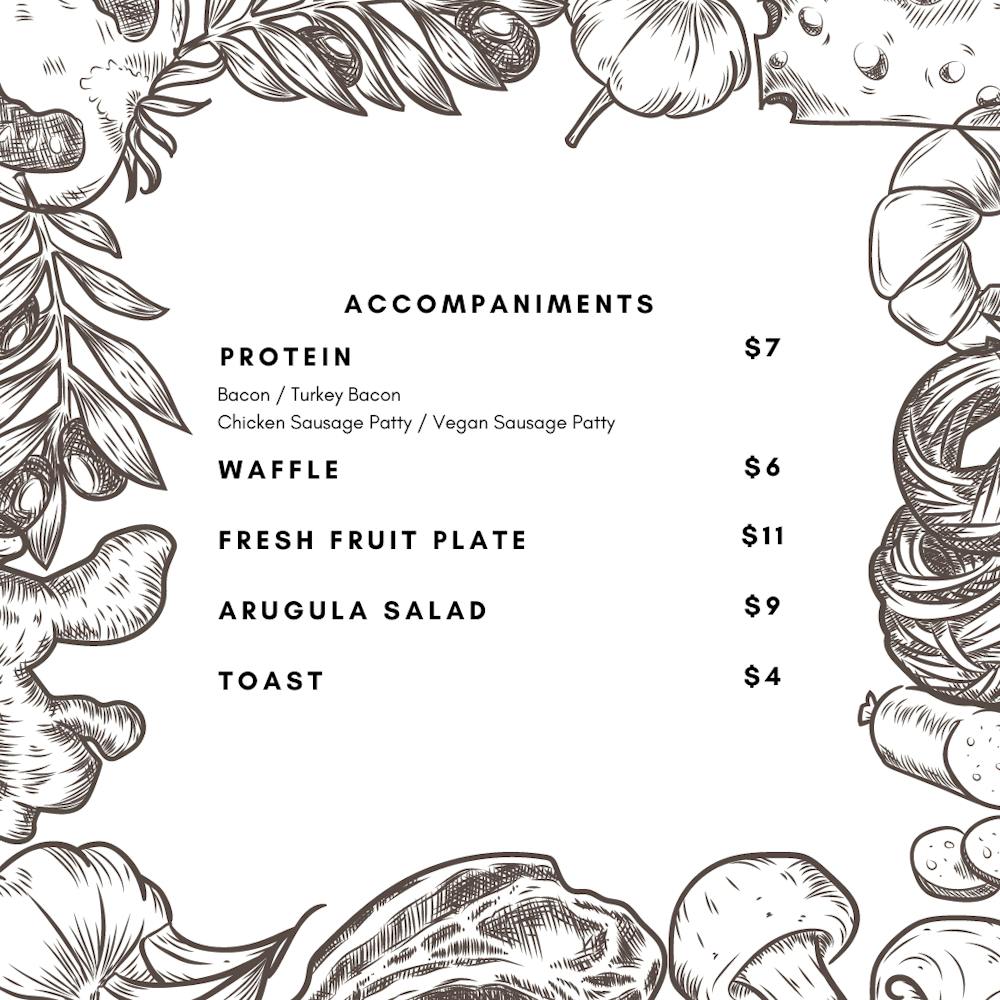 New Year's Eve Celebration 3-Course Dinner
Welcome the new year in Peace & Style with the ones you love and join us for a special New Year's Eve Menu. Chef Sanya has prepared an array of globally inspired comfort foods that are plated to impress. The 3-Course Dinner is $40 per person (plus tax and gratuity).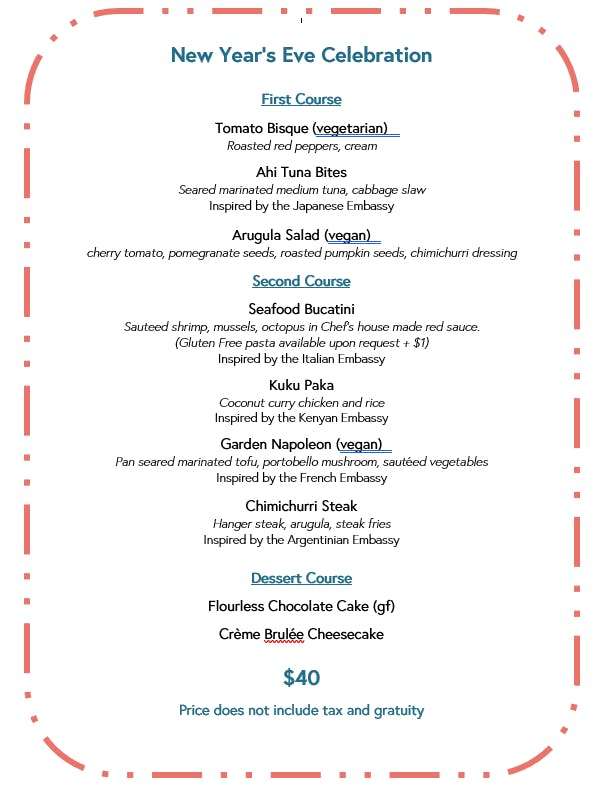 Tour of Embassy Holiday Take Home Meal
Not your traditional holiday meal!! This year, reserve Fred & Stilla's globally inspired take home meal and connect with the world in the comfort of your home. Order by 12/18 to receive $50 off and a bottle of sparkling wine to add to your dinner table!
To place your order or if you have any question, please email Connie at cchou@thevenembassyrow.com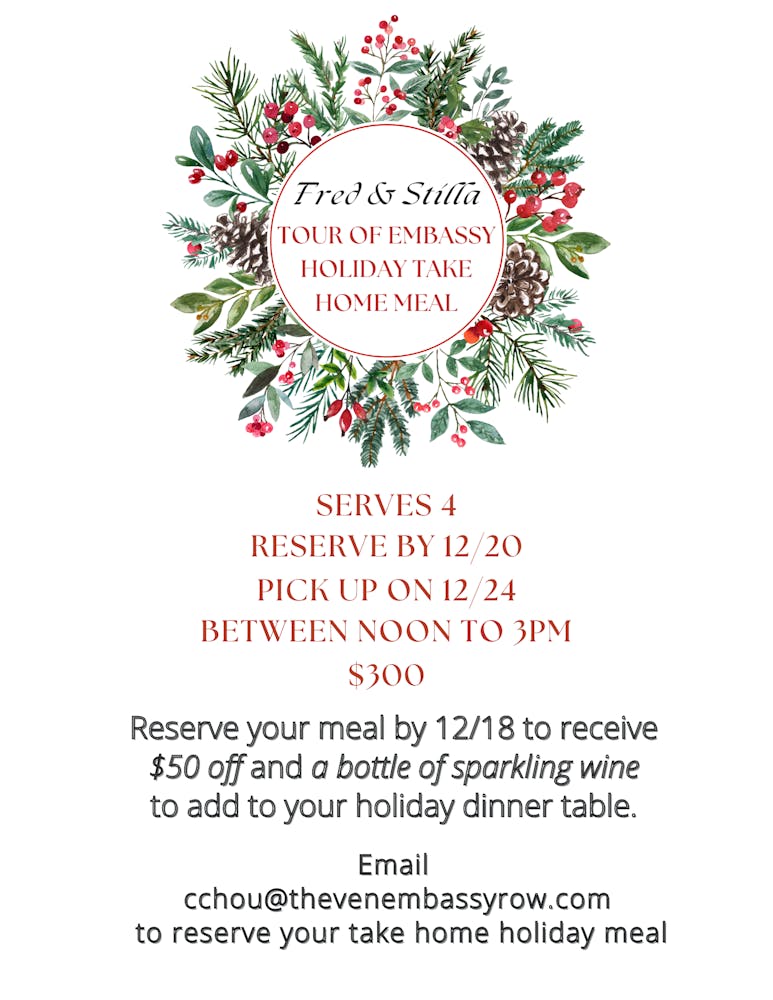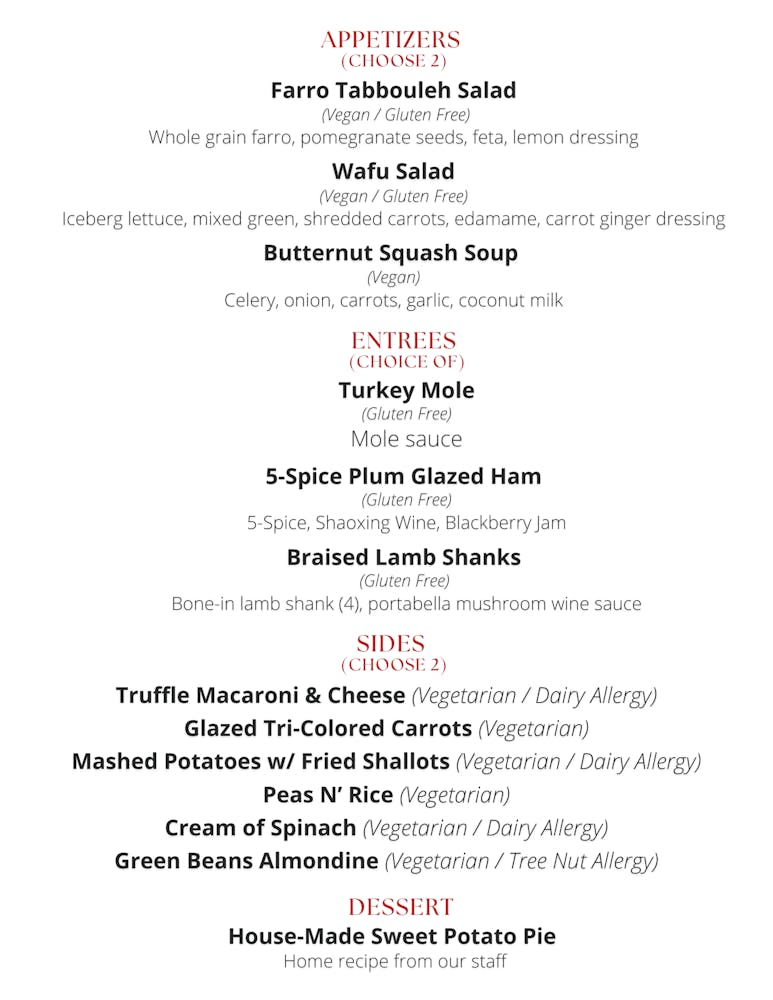 Yay!! We are a crowd favorite!!
Thank you OpenTable diners for voting and making Fred & Stilla one of the best restaurants for groups!
Menus
At Fred & Stilla, we invite you to connect with the world through the power of food.
View Menus
Private Dining
Let us host your next event!
Experiences
Explore our curated collection of moments, carefully crafted to ensure your time at The Ven is unique, unforgettable and completely DC! Check out the countless opportunities and enjoy our many experiences coming to The Ven & our Rooftop!
Experience More!